Women in Black…
…is a world-wide network of women committed to peace with justice and actively opposed to injustice, war, militarism and other forms of violence. As women experiencing these things in different ways in different regions of the world, we support each other's movements.
An important focus is challenging the militarist policies of our own governments. We are not an organisation, but a means of communicating and a formula for action.
In October 2000, the UN passed Resolution 1325 on Women, Peace and Security. It aimed to protect women and girls – during conflict and afterwards, to recognize women's rights and identify gender-specific crimes in order to protect women and girls from rape and other forms of sexual exploitation. The UN also aimed to end impunity for these crimes. More Info click here. 
Latest news
Manifiesto OTAN NO, cumbre Chicago
Ahora más que nunca OTAN NO MUJERES DE NEGRO contra la guerra mujeresdenegro@lacasadelapaz.org usto cuando se cumplen 30 años de la adhesión de España a la OTAN, esta organización celebra este fin de semana una cumbre en Chicago. Como Mujeres de Negro contra la Guerra, denunciamos : La permanencia de las tropas de la Alianza en Afganistán, cuyos fines no son otros que...
read more ❯
Encuentro Europeo de la Red Internacional de Mujeres de Negro, Sevilla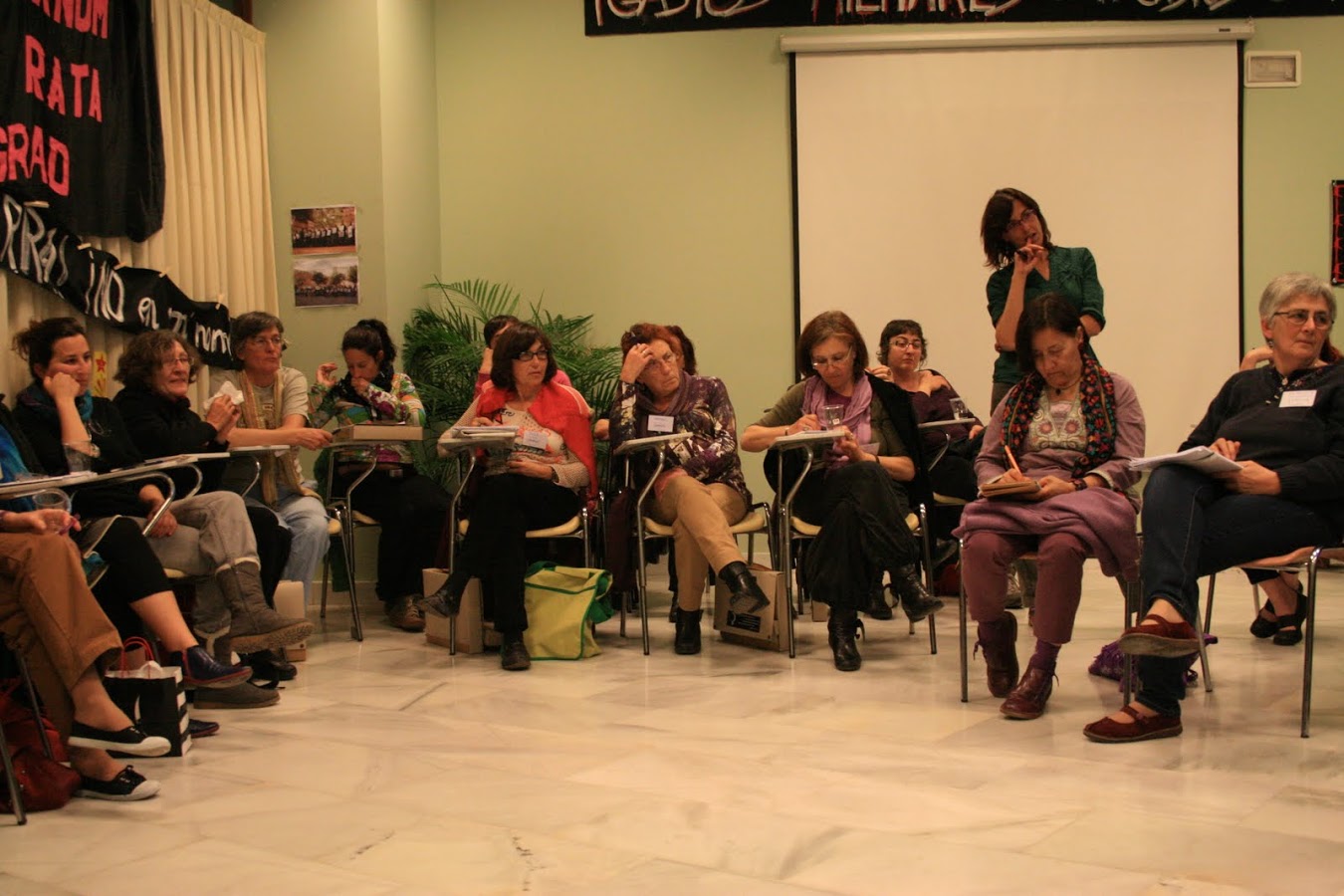 Sevilla, 28, 29 y 30 de Abril del 2012 "Mujeres de Negro" denuncian los abusos en los conflictos bélicos Denunciar las graves consecuencias de los conflictos bélicos pero también de las políticas militaristas de los gobiernos, y hacerlo desde la mirada de las Mujeres. Es el objetivo del movimiento pacifista Mujeres de Negro, que se fundó a finales de los años 80 en Israel....
read more ❯