Women in Black…
…is a world-wide network of women committed to peace with justice and actively opposed to injustice, war, militarism and other forms of violence. Visit Vigils around the World to find vigils in your country. To add your vigil contact wibinfo@gn.apc.org Find out more here…..
New vigil in Finland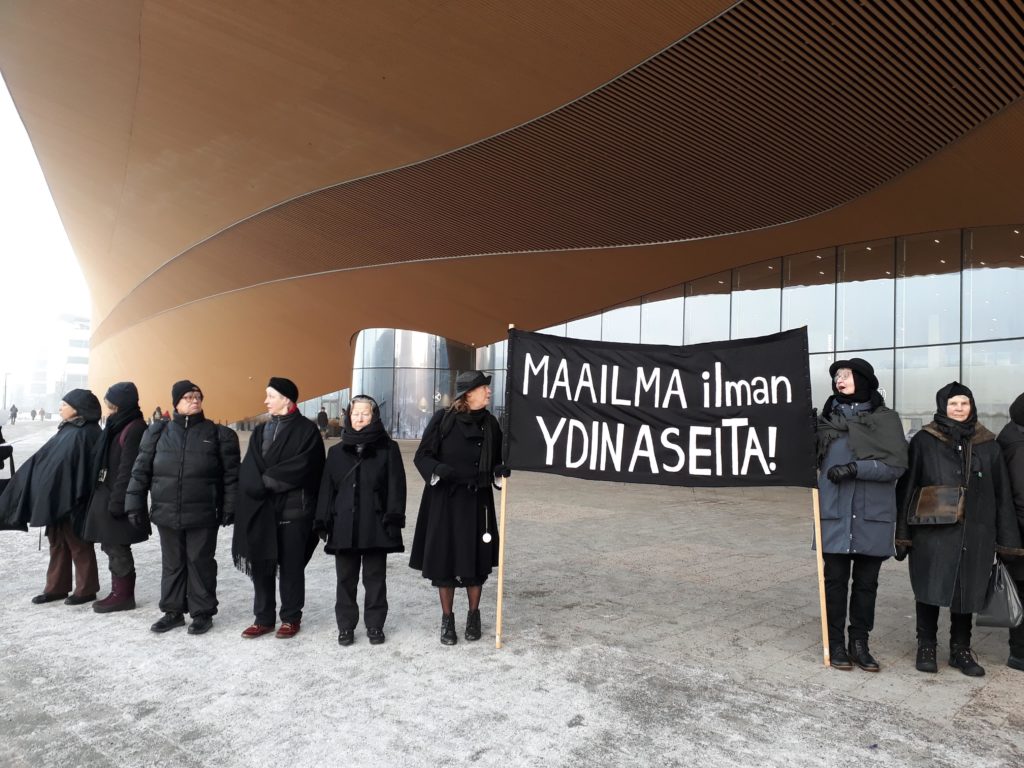 For more information see Finland
Latest from the network.