Congress-Square, Portland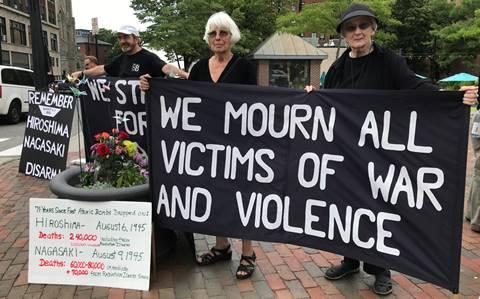 Ongoing at Congress Square, for 20 years.
Fridays at 5:00 p.m. for a half hour ( rain or shine ).
New contact: psmorganjr@aol.com
Former contact – Mary Luby <maryluby80@gmail.com>
(the vigil at Lobsterman Park was discontinued )
Bar Harbor ** New Vigil **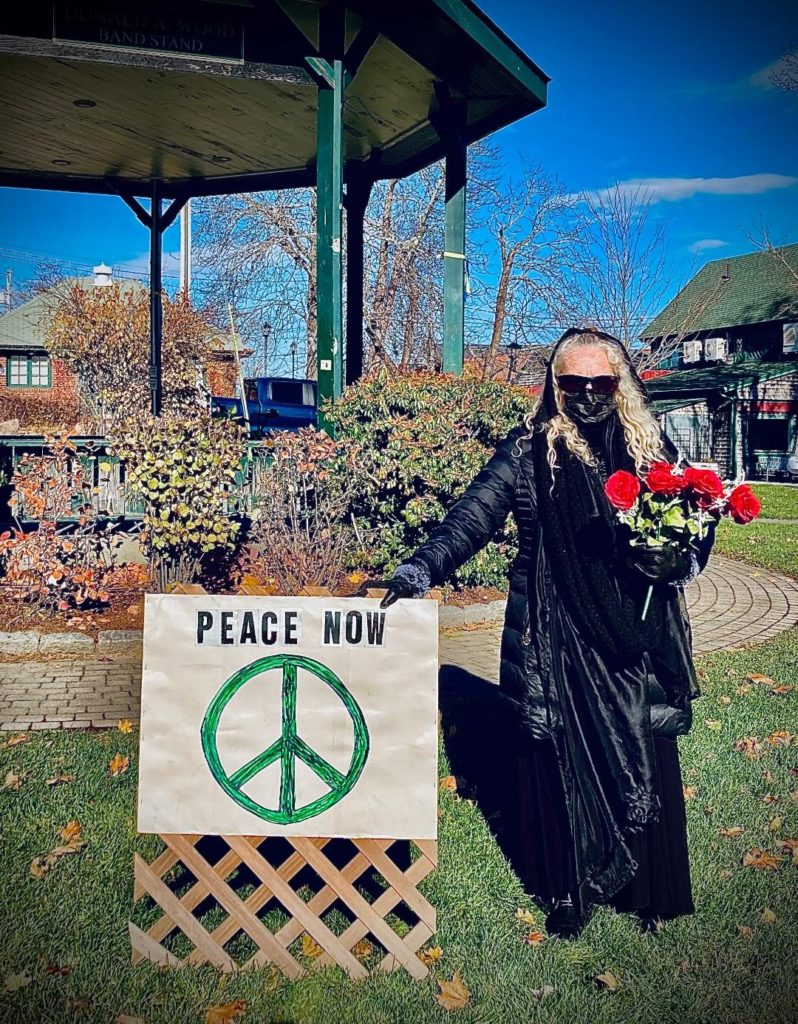 I held a silent vigil with a sign calling for Peace Now. I held a bouquet of flowers, a mask because I am recovering from Covid and sunglasses. I remained silent for one hour.

When: Every Sunday 11am to noon.
Where: Donald A.Wood Banstand, Village Green, Bar Harbor, Maine
DONALD A. WOOD BANDSTAND, VIllage Green, Bar Harbor, Maine
on SUNDAYS 11 a.m. to noon.    
Contact: Beth Ellen Warner
email: Zeppa@aol.com
Please note that this vigil moved from Bucksport, as of 19 November 2023.
Augusta; Farmington
Previously there at least four vigils in Maine. As of February 2023, we've been unable to contact two of them, as no contact details were provided. If you are a Woman in Black in Maine and know whether either of these vigils continue, please contact wibinfo@gn.apc.org.