Women in Black around the world are holding Women in Black in Armenia in our hearts as we grow increasingly worried about them in the context of the armed conflict which has broken out between Armenia and its neighbour Azerbajan.
WiB Armenia are one of the newest and youngest group of our worldwide network, and had it not been for the pandemic, had planned to host WiB's 2020 internaitonal gathering in the capital, Yerevan.
Women in Black oppose all war and all forms of violence. We do not take sides, and in supporting our sisters in Armenia are aware than there will be women working for peace in Azerbajan.
Below you will find some initial information about the war, and some background information about this "frozen" conflict. We will add to this information as the situation develops. Meanwhile, please call on your government, wherever you are, to urge both sides and their allies to call a ceasefire and work towards a peaceful solution.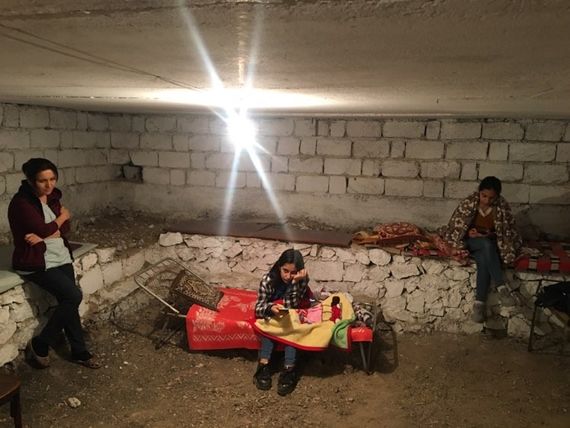 Background information
Guardian: Why are Armenia and Azerbaijan fighting and what are the implications? https://www.theguardian.com/world/2020/sep/28/why-are-armenia-and-azerbaijan-fighting-what-are-implications
AZERBAIJAN AND ARMENIA MUST PROTECT CIVILIANS ALONG THE FRONTLINE IN NAGORNO-KARABAKH, https://www.amnesty.org/en/documents/eur55/3131/2020/en/